Top 5 Steps To Create A Successful Virtual Training Strategy
Mar 26, 2020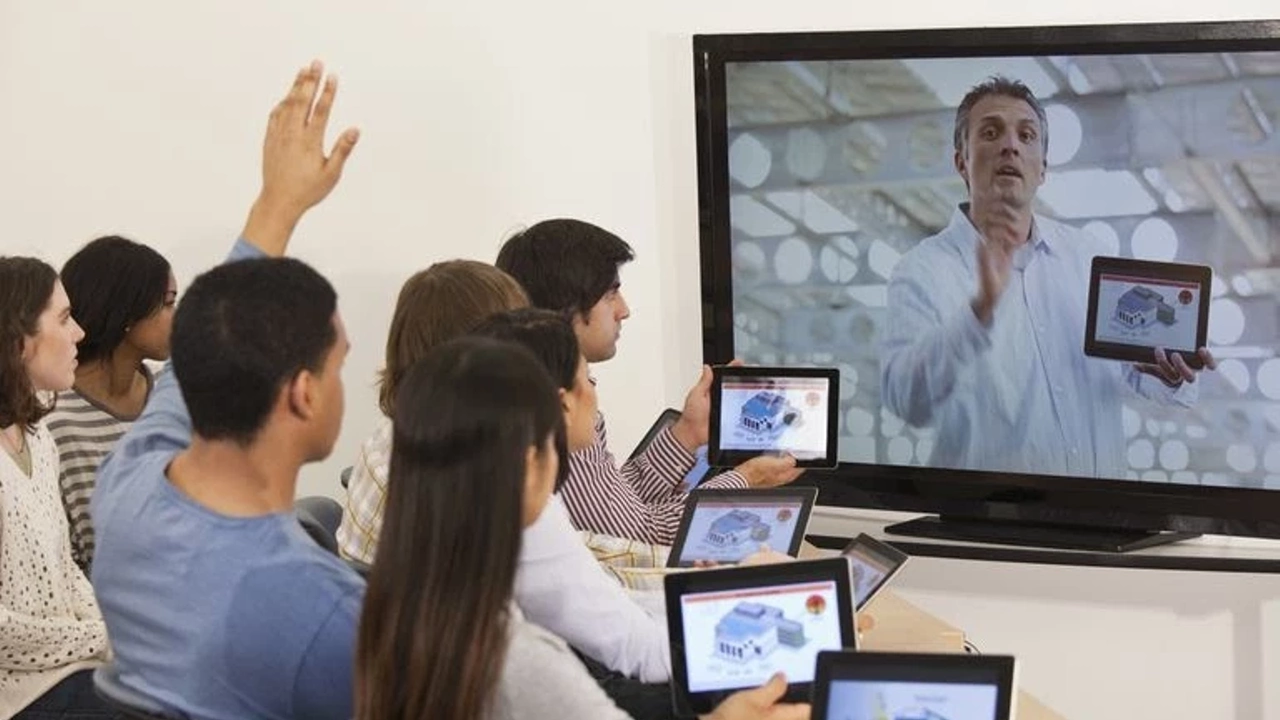 To keep your business or organization up to date with the latest industry trends or train your employees across the globe, virtual training is necessary.
Virtual training means having a "virtual" classroom where an educator or instructor trains people from a remote location. The best thing about virtual training is that it allows a single person to train massive numbers of people at once.
Virtual training also rids your business of the costs associated with travel and helps to deploy training and learning much faster than traditional methods. Of course, as with anything, it is important to take the necessary steps to organize and assemble your virtual training properly so that it is successful.
1. Make Sure That Your Educators Or Facilitators Are Highly-Skilled
Having a great educator or facilitator is the most important part of creating a successful training session. They should be able to create a proper learning environment, build relationships with learners, and direct the session in the direction that is most efficient and effective.
Overall, an educator or facilitator should be engaging and they must know their course material from head to toe. It is also important for them to encourage participation so that all trainees feel included.
If the training is very complex, it can also help to have a co-educator or co-facilitator to help!
2. Provide Relevant Content
Having relevant content and a suitable strategy for learning is another very important piece of virtual training. The content that you provide in your training should be relevant to the job or skill that is the focus. If you don't have relevant content, to begin with, you will confuse your trainees.
The question is,
How does one maintain total relevance for a training session?
It is important that you begin with objectives. Thoroughly understanding your objectives will help you to develop a good learning strategy so that you will meet the needs of your trainees. For example, if we were looking to train our clients on online course development, we would include all of the appropriate discussion topics, examples, and exercises that are relevant in online course creation.
3. Know Your Target Audience
We cannot stress this enough. If you want to engage your participants, you must understand who they are. Organizational structure is in constant evolution and adapting to the needs of your audience can help make training much more effective.
Here are a few questions to ask yourself:
Who are my participants?

How do they spend their time?

What are their job profiles?

How do they communicate best?
Asking these questions is one of the best ways to make sure your participants feel like they have achieved some sort of growth post-training.
4. Get In Touch With Participants Prior To Training
You want to make sure that your participants or trainees are prepared for the online training session before you hop in. Here are a few ways that you can create an introduction to your participants:
Draft up a training agenda and send it out via email

Clearly explain how this training will benefit participants

Invite your participants to make suggestions so you can tweak your virtual training and make it as effective as possible
We also recommend setting up a virtual chat through something such as WhatsApp. This will allow your participants to connect, share information, and get to know one another. Plus, this encourages a more collaborative environment!
5. Use The Proper Technology
There are a wide variety of different tools for virtual meetings, including Zoom, Skype, WebEx, and more. It is important to research the various virtual meeting applications so that you can pick the one with the right features for you. This goes for both smaller groups or larger live demonstrations.
It is important to contact all of your participants ahead of time to make sure their systems are set up properly and that they are using the appropriate software for the meeting. You should ensure that they are familiar with the application, as the last thing you want is to have a big hiccup on training day when multiple participants are having trouble logging in.
On the day of your training session, create a 10-15 minute grace period for trainees to hop on board and make sure their video and audio are up and running. Zoom is one of our favorite online meeting applications and we recommend it to all of our clients.
You can learn how to use Zoom NOW
Gearing Up For Success
We hope that our top tips for creating a successful virtual training strategy have been helpful. We assure you that if they are followed, your participants and trainees will have a powerful and valuable learning experience.
Make sure to get in touch with us here at Course Creek for more information on setting up top-notch online courses and we wish you good luck!
The

10 Lessons

About Online Course Creation, I Had to Learn the Hard Way.
Get the 10-Day free email course sent straight to your inbox.
We hate SPAM. We will never sell your information, for any reason.