ROBERT

 

LUNTE
CEO | CRO | eLearning Advisor
Robert Lunte is a distinguished international educator with over 20 years of experience in the eLearning industry. He has earned a reputation for creating online courses that simplify complex and abstract ideas into easily understandable instruction. With nine self-paced courses and two live training cohort programs in his portfolio, Robert's methods have helped over 100,000 students in 179 countries worldwide advance their understanding and transform their lives.
Robert is the founder of CourseCREEK. He is the chief strategist for agency growth at CourseCREEK, cultivating strategic partnerships and overseeing delivery standards. He leads the agency's strategy toward attracting premier talent from the learning and development (L&D) and online education industry. Robert is crucial in shaping a culture that ensures projects are driven to completion, adhering to the highest standards. He strives for operational efficiency within the agency, balancing high standards with a commitment to a hands-on, boutique service experience for clients.
His expertise includes business development, team management, account management, instructional design, on-camera coaching, and executive presentation training. 
CHRIS

 

SHARP
President of Marketing
As the Chief Marketing Advisor at CourseCREEK, Chris brings expertise and experience to the role. Chris founded SharpNet Solutions, a leading digital marketing agency that delivers CourseCREEK clients' marketing needs.
SharpNet services over 800 websites annually and is identified by Google Ads as a top 3% performer globally based on service excellence and managed budget volume. They have won awards and accolades for SEO, PPC, product innovation, and company growth.
Our marketing team can solve problems and is often called upon to provide guidance and support when facing challenges. Each CourseCREEK client receives account management, regular reporting, and hands-on support.
At CourseCREEK, our marketing partnership with Chris and his team is backed by extensive research and a commitment to finding the most exceptional marketing expertise available in the industry. By choosing CourseCREEK, you are investing in the industry's best marketing team. It doesn't get better than this.
MATTHEW 

TANG
Director of Instructional Design
As the Director of Design and Development at CourseCREEK, Matthew oversees all instructional design deliveries for the agency. This responsibility includes managing a team of five top-tier delivery partners from the learning and development industry.
Matthew is a premier instructional designer who boasts vast experience with large-scale enterprise design ventures. He is a licensed user of both Articulate Storyline and Articulate Rise. His nearly twenty-year journey in the domain has seen him taking the helm of online education at a Fortune 50 company, partnering with university researchers to pioneer advanced learning and performance technologies and offering consultancy to myriad institutions and corporations. Matthew is a student of A.D.D.I.E methodology and is a leader in the emerging field of AI-Driven design technologies.
Not just confined to design, Matthew has showcased his prowess in spearheading intricate technology projects across both academic and corporate landscapes. His knack for converting executive visions into actionable strategies that bolster business and learning outcomes sets him apart. He holds an A B.S. in Computer Science from North Carolina State University. CourseCREEK clients benefit immensely from Matthew's twenty years of experience in the L&D industry.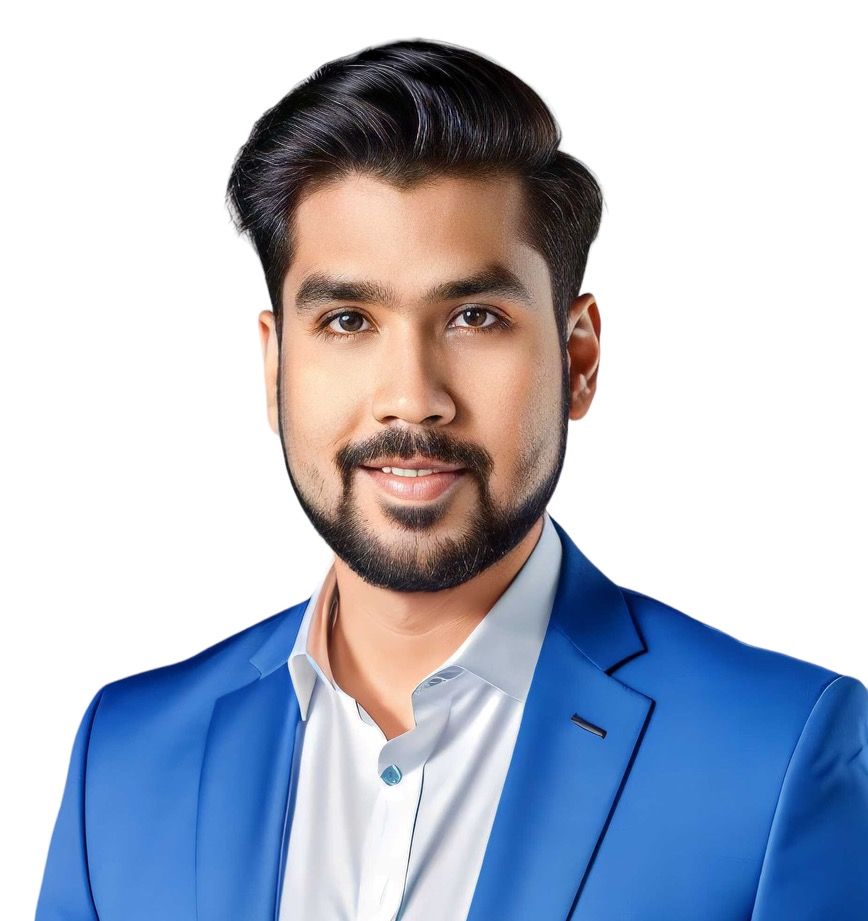 SHIBANGSH

CHOWDHURY
Director of Implementation
As the Director of Implementation at CourseCREEK, Shibangsh Chowdhury oversees a team of five implementation managers and all LMS and CMS development. His innovative mindset is crucial in evolving SOPs and refining the company's approach to development, automation, and client-centric account management for developers. Under his guidance, CourseCREEK has experienced remarkable growth, serving over 100 clients in four years.
With a specialization in complex customer content and data LMS migrations, Shibangsh is the go-to for the most advanced development projects. His dedication to clients is evident in his meticulous approach that safeguards all essential elements during migrations.
Shibangsh has been influential in designing marketing funnels and automated funnels at CourseCREEK. Familiar with modern Learning Management Systems like LearnWorlds, Kajabi, Docebo, and more, Shibangsh crafts systems tailored for info-preneurs, emphasizing client-focused solutions.
Shibangsh's reputation for organization and reliable delivery has instilled trust among clients and the CourseCREEK team, resulting in a perfect score of success.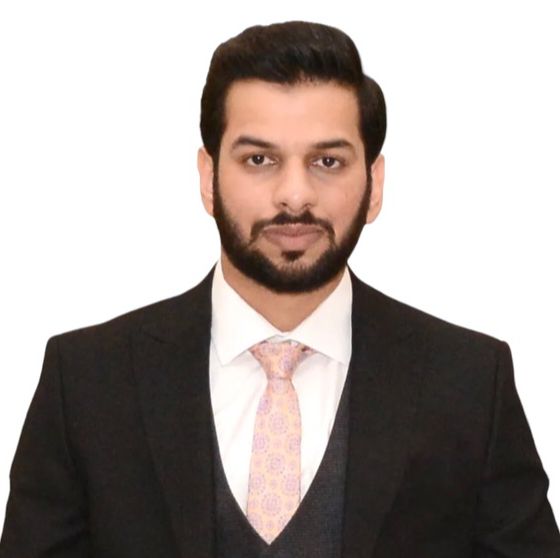 NOMI

 

NOUMAN

 
Director of CourseCREEK Hub
Nomi is CourseCREEK's manager of our CRM, automation, and lead generation service known as CourseCREEKhub. He is the Founder Ignitto, a GHL Whitelabel provider, achieving over $100,000 monthly in client service revenue, showcasing his prowess in strategy around CRM and automation solutions. A seasoned design, marketing, and business professional, he began as a solo entrepreneur and has since built an A+ team dedicated to GHL support and automation.
His expertise lies in GoHighLevel onboarding, implementation, and automation, specializing in creating systems that help businesses sell more courses and book more clients. Nomi's approach involves building robust communities and CRM solutions tailored to client's needs, ensuring they maximize their online potential. He is not only a GHL expert but also skilled in platforms like LearnWorlds, Kajabi, ClickFunnels, Docebo, and Shopify, focusing on high-converting sales funnels for eCommerce.


JEN 

SEREGOS

 
Director of Marketing
Jen is an expert in crafting, executing, and overseeing marketing strategies across various industries, with a particular knack for empowering entrepreneurs in the e-learning, publishing, and professional speaking sectors.
What sets Jen apart is her enthusiasm for orchestrating marketing initiatives and her dedication to the granular details of A/B testing and data analytics—components essential for the success of any campaign. While some may find this detail-oriented approach daunting, Jen thrives on it.
Her expertise extends to orchestrating launch campaigns for educational programs, mastery of email marketing strategies, enhancement of conversion rates, fine-tuning advertising funnels, and crafting compelling marketing copy.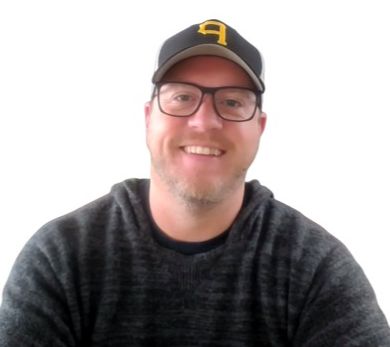 DAN 

GRAHAM
Instructional Design
Team DLS
With over 14 years of experience as the Owner and Creative Director of The Digital Learning Studio, Dan is passionate about creating engaging and effective training solutions for various industries and audiences. His team specializes in eLearning design and development, using multiple tools and techniques, such as Articulate 360 Storyline and Rise, Adobe Creative Cloud, custom graphics, animated videos, advanced interactions, scenarios, micro-learning, and game-based training. Team DLS received a Best Practices Award for their eLearning program development and has made it a practice to offer free prototypes to new clients.
DANA 

SLEEPER
Instructional Design
Team TSG
Dana is the Founder and CEO of The Sleeper Group. She is a Certified Diversity Professional (CDP), Certified Diversity Executive (CDE), and Intercultural Development Inventory (IDI) Qualified Administrator. The Institute for Diversity Certification's CDP® credential is the gold standard in the D&I profession. Dana works with non-profits, small businesses, and multi-national clients to conduct cultural assessments, improve hiring practices, provide diversity training, implement supplier diversity tracking, develop an eLearning curriculum, and more.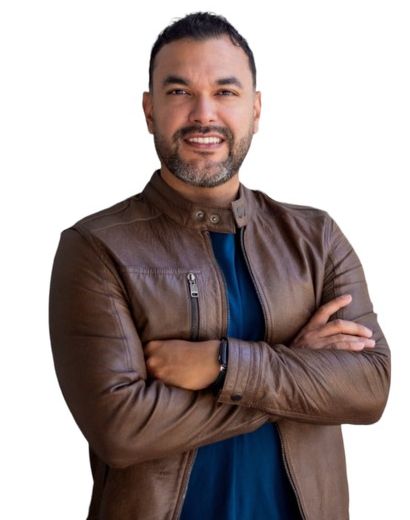 DAVE 

QUINTERO
Sr. Implementation Manager
Government & Universities
As a Senior Learning Technology Consultant in the e-learning Software Development industry, David boasts over 12 years of experience. He has expertly managed hundreds of LMS implementations and various integrations, spearheaded e-learning content projects, and led Project Management, Design, and Engineering Teams. His commitment to maintaining quality standards is unwavering, and he has provided invaluable input to Fortune 500 corporations, state universities across the US, and government organizations. His work involves implementing and optimizing live systems, creating interactive modules and resources, and guiding the evolution of internal processes, e-learning tools, and platforms.
David's technical stack expertise encompasses a wide range of tools and platforms, including LearnWorlds, Kajabi, Docebo, Moodle, Talent LMS, Teachable, LXP, Articulate 360, SCORM, as well as LMS data and content migrations. His extensive experience with government contracts and universities has made him adept at handling eLearning projects that require strict adherence to compliance standards such as OSHA, GAMMA, GDPR, ADA, HIPAA, FINRA, COPPA, and cybersecurity measures. David is, without a doubt, a standout talent in the e-learning industry, and the CourseCREEK team.
MAHDI 

HASAN
Sr. Implementation Manager
Front-End Engineer
Mahdi is a dedicated full-time front-end developer with over ten years of experience in CMS and LMS development. He has expertise in HTML5, CSS3, WordPress, Webfow, LearnWorlds, and Shopify, allowing him to create interactive and user-friendly websites for any business model. Mahdi's specialization includes crafting responsive solutions that adapt seamlessly to various devices for an engaging user experience on mobiles, tablets, laptops, and PCs.
Beyond design, he excels in conceptualizing comprehensive solutions, spanning E-commerce Websites, Membership Management Systems, Learning Management Systems, and Business-oriented websites. Additionally, he possesses a knack for crafting compelling email marketing newsletters using platforms like GHL, ConvertKit, MailChimp, Klaviyo, and ActiveCampaign.
His academic journey includes the completion of a Diploma in Computer Technology in 2016 and a BSc in Computer Science in 2020. Accompanied by the prestigious Basis Award in 2015, his commitment is evident. With a range of web design and development certificates, he is dedicated to delivering excellence in every project. Mahdi is also the founder of Codendesigner.com, a CMS, LMS, and front-end agency part of CourseCREEK's impressive delivery partner network.
VIRA 

KOVTUN
Sr. Instructional Design Manager
Meet Vira Kovtun. She has been an eLearning professional for over ten years and is considered one of the leading designers in the industry with an international reputation for excellence.
Her extensive development toolkit includes proficiency in Articulate Storyline 360, Rise, Microsoft PowerPoint, Adobe Illustrator, Photoshop, After Effects, and GoAnimate (Vyond). This diverse range of tools enables her to create responsive, user-friendly courses that are not just visually appealing but also highly interactive and engaging.
She is highly skilled in eLearning training, curriculum development, interaction and instructional design, and the creation of quizzes, gamification, and scenarios. Her expertise extends to producing video animations, infographics, and explainer videos, ensuring high-quality assurance and constant review of the final product.
Since June 2022, she has been working with Proteams in Copenhagen, remotely contributing her expertise. Additionally, her journey with Upwork has earned her a 100% job success based on reviews of previous clients and her badge is "Top Rated Plus", the highest badge on UpWork. She has logged over 6000 hours in design with over 96 jobs. Additionally, Vira has been a freelance eLearning Developer with Moncel since July 2021 and served as an eLearning Specialist and Course UI Designer with TransPerfect from June 2020 to September 2023. Most recently, she joined Trainicity in August 2022 as an eLearning Specialist and Instructional Designer, based in Lviv, Ukraine, working remotely. 
SWETA 

C.
Instructional Design Manager
Sweta, an adept instructional designer with flawless English proficiency, channels her passion into creating engaging and productive e-learning courses. An ADDIE certification fortifies her foundation in instructional design and mastery of tools like Articulate Storyline and Rise, allowing her to craft interactive, insightful learning experiences.
Holding a Master's degree in English Literature, Sweta's ability to weave compelling narratives and scenarios within e-learning modules is unparalleled. This educational background shapes her design approach and amplifies her natural fluency in English.
Sweta has worked synergistically with clients and subject matter experts across diverse sectors. She will pinpoint training requirements and translate them into dynamic curriculums and modules that resonate with learners. Always aligning with the instructor's goals and learning outcomes, she forms connections between educator and learners, creating relevance and tangible takeaways after each lesson.
As a professional, Sweta constantly explores fresh avenues to augment learner retention, application, and assessment through avant-garde design techniques and multimedia fusion. This pursuit of excellence and the satisfaction from aiding educators and clients makes Sweta a favorite of clients to work with. Everyone loves to work with Sweta!
JUSTIN

 

COATS
AI Strategy Advisor
Justin is an experienced entrepreneur and AI specialist with a proven track record of harnessing diverse experiences to drive business innovation. As the CourseCREEK's AI Strategy Consultant, Justin is our main point of contact for getting the most out of AI-Driven tools for instructional design, development, and modern learning management systems. 
Justin's journey began in the Marine Corps, where he mastered precision, leadership, and quality assurance, laying a solid foundation for his future ventures. After completing his military tenure, Justin pursued his passion for aviation and became a professional drone and certified helicopter pilot. But his keen analytical aptitude and knack for trend identification led him to build a thriving e-commerce agency. With its rapid success and robust strategies, this Amazon-focused venture led to an acquisition by a leading corporation. Post-acquisition, it catered to over 150 brands and managed sales above $100 million.
Justin has since pivoted his focus to Generative AI. He is championing its role in personal and professional development. Today, Justin collaborates with businesses, guiding them on their AI journey and ensuring they leverage the technology properly.
KRIS 

ASLESON
Director of Copywritin
g
StoryBrand Brandscripting is Kris's copywriting expertise. Storybrand is a world-famous narrative framework rooted in storytelling. Through storybrand sessions, Kris crafts compelling "brand scripts" that meticulously address our client's customers' pain points and desires. Drawing from their extensive marketing background and proficiency in the principles of storytelling, Kris adeptly constructs irresistible offers centered around a core message.
In their role as the product launch specialist at CourseCREEK, Kris brings a wealth of experience, combining agency know-how, intuitive marketing insights, unwavering dedication, and a knack for problem-solving. As a former agency founder and serial entrepreneur, Kris intimately understands the keys to capturing an audience's attention and effectively communicating with them to inspire action. Driven by a passion for efficient systems, Kris spearheaded the development of CourseCREEK's signature product launch service. This service is designed to guide clients through a proven approach, providing invaluable marketing insights, strategic direction, and streamlined, scalable execution to successfully bring their courses to market.
KEVIN

RICHARDS
Implementation Manager &
Design
Sr. Implementation Manager Kevin is a highly experienced web developer with over 20 years of experience in the industry. Kevin was building websites and conversion funnels before Google was even a company. Kevin has a proven track record of working on with Fortune 500 clients, including Martha Stewart Living Omnimedia, Travelocity, Citibank, and Redbook.
Kevin deeply understands web technologies and is proficient in HTML5, CSS3, PHP, and Javascript. He also has a keen eye for design and is skilled in using WordPress, Figma, Webflow and the top LMS platforms such as LearnWorlds, Kajabi, and LearnDash to create visually appealing and user-friendly websites.
He is skilled in utilizing various marketing automation tools to streamline the process and increase efficiency while always keeping the client's primary goal, conversions, in mind.
MINDY 

CIPRES
Instructional Design & AI Avatars
Meet Mindy Cipres. Mindy brings over 15 years of training and development experience. Her impressive track record on UpWork speaks volumes: a 96% Job Success rate, top-rated status, and over $400K in total earnings across 22 projects and 1,513 hours of dedicated work. Notably, her exceptional skills led to her being hired by our team for a pivotal project involving Articulate 360 / SCORM Experience on November 22, 2023.
Mindy's storytelling prowess is fueled by her adept use of tools like Articulate Storyline, Rise 360, and AI Avatar Design with Synthesia and HeyGen. Not just content with traditional methods, she is a wizard in scripting and designing AI-generated videos, showcasing her belief in transformative visuals for the course learner.
GILLIAN 

HERLE
Director of Social Media
Gillian is the social media manager for CourseCREEK's social media service. As the department manager, Gillian can quickly assess precisely how social media should be utilized under any situation or business model. Her experience is obvious as she instantly assesses any situation. She understands the importance of social media in today's digital landscape and is committed to helping businesses leverage this powerful tool to increase their visibility and drive engagement. 
Her experience running her own business has given her a unique perspective on what it takes to rise above the competition and ensure your business is seen across multiple platforms. She is dedicated to staying up-to-date with the latest trends and best practices in social media marketing, ensuring that her team consistently delivers the highest level of service to clients.
JOHN 

SEABERRY

 
Director of SEO
John Seaberry has been a pioneering force in digital marketing for over 25 years. With a career spanning the entire evolution of web marketing and a passion for staying ahead of the curve, John has continually elevated brands through his mastery of all aspects of digital marketing. John has developed comprehensive approaches seamlessly integrating SEO, content, social media, and Google ads to craft impactful brand narratives and data-driven strategies that resonate with audiences, drive organic traffic, heighten visibility, and fill the sales funnel.
John's unwavering commitment to being at the forefront of industry trends sets him apart. He embodies adaptability, consistently leading the way in a landscape of constant change. His thought leadership and contributions underline his status as a trusted guide in the ever-evolving digital marketing world. John combines expertise and innovation to define your brand's digital journey and seize the full potential of your marketing investment.
PANDORA

HARPER
EVA & OPERATIONS
In addition to her roles as Quality Control Manager and Bookkeeper, Pandora also plays a crucial role in the agency's overall operations. With her extensive experience managing various agency projects, she has developed a deep understanding of how the agency functions and uses this knowledge to ensure our operations run smoothly.
Pandora oversees the agency's day-to-day activities, ensuring that all departments work together seamlessly to achieve our goals. She manages our resources, including staff, equipment, and supplies, to ensure we operate efficiently.
Pandora is also responsible for maintaining positive relationships with our vendors and partners, negotiating contracts, and ensuring all parties meet their obligations. She is an expert in project management, able to juggle multiple projects simultaneously while keeping everyone on track and budget.
MAUREEN

 

GORDON
EVA & LinkedIn Outreach
Maureen Gordon is an executive virtual assistant. She also plays a pivotal role in our LinkedIn Outreach lead generation service. She onboards and supports CourseCREEK clients for our LinkedIn Lead Generation program.
With a background as an Operations Manager spanning over three years, Maureen brings valuable expertise in managing Outsource Partner relationships to her role. She's proficient in capacity & forecast planning and excels in real-time management as well as handling back-office cases.
Before her journey at CourseCREEK, Maureen was a Team Lead at a SaaS company for more than two years, where she successfully assisted contractors in achieving compliance with safety standards and ensuring seamless client collaboration.
Today, Maureen leverages her versatile experience and skills to build and maintain strong client relationships, contributing significantly to the growth and success of CourseCREEK. Her expert knowledge and dedication make her an indispensable asset to our team.
ANDREW 

LIETZEN
Video & Media Editing
Andrew has over 15 years of experience capturing and editing video in professional studio environments. His tenure with eLearning lecture content, non-profit, technical, and religious sectors has allowed him to craft messages and interviews with scholars, congressmen, Hollywood talent, musicians, preachers, publishers, and plenty. He is highly proficient with Adobe Premiere, After Effects, and Photoshop and is constantly exploring new tools to shape his editing craft better and create compelling content. Andrew looks forward to getting to know you and helping you share your knowledge through video.
VIRAL 

SUTARIYA
Video & Media Editing
Viral's passion for creating unique and memorable videos began during childhood and is now his lifelong pursuit. As a skilled video editor with over seven years of experience, Viral excels at figuring out the best way to fit all the pieces together to create high-quality content. He is proficient in various editing tools, including Adobe Premiere Pro, Final Cut Pro X, Adobe After Effects, and Apple Motion.
Vidal's extensive experience in video content ranges from instructional demonstrations, advertisements, promos/social ads, product launches, sports reels, music videos, event recaps, interviews/testimonials, course videos, and more. Viral's expertise and dedication will help you create a stunning video that meets your needs and goals.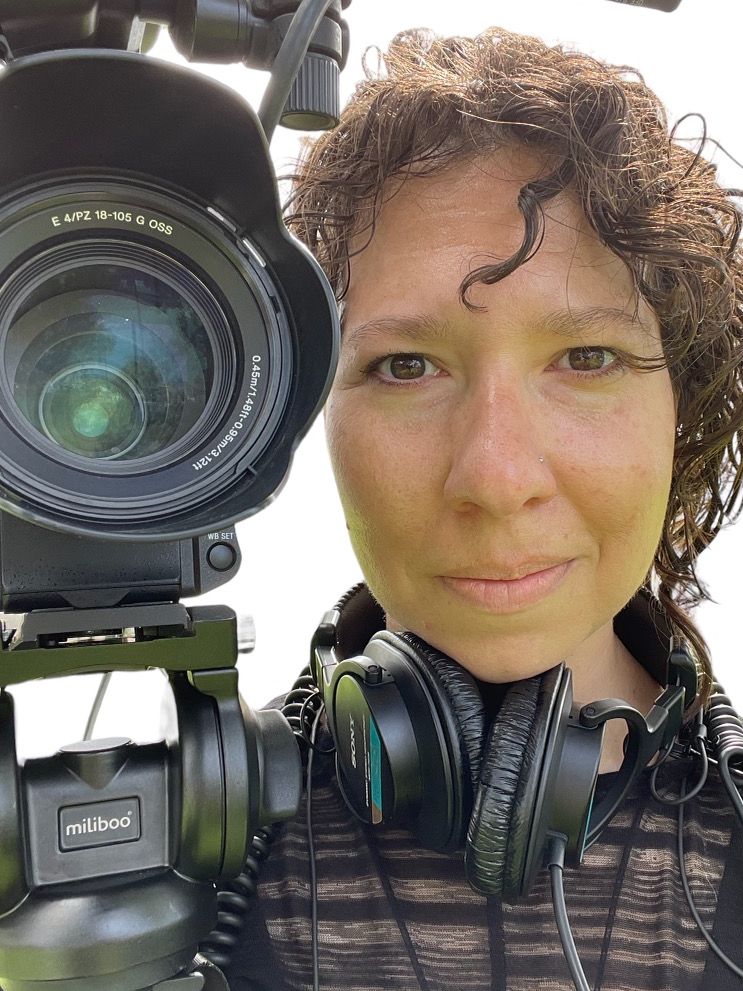 STEPHANIE 

CULLEN
Video Production
With over a decade of experience, Steph has established herself as a distinguished video producer, filmmaker, and storyteller, working with diverse clients, including major corporations, nonprofits, startups, and marketing firms. Her vision of creating a collaborative space for local creatives culminated in the founding of OMG Studios Boise. OMG Studios is renowned for its cyclorama wall studio and its focus on superior sound quality.
Steph holds a Bachelor of Science in Digital Cinematography from Full Sail University and a Master of Art in Communication, focusing on New Media and Marketing, from Southern New Hampshire University.
Specializing in the nonprofit and educational sectors, Steph's passion lies in creating documentaries and video essays that educate the community through the messaging of her clients. Her Clifton Finder strengths shape her work ethic and approach: achiever, learner, intellection, responsibility, and positivity.
TYLER 

HENDRICKS
Video Production
Tyler Hendricks is the founder and creative force behind Dark to Light Productions, a team of skilled professionals dedicated to creating epic, eye-catching media content for businesses that want to grow and uniquely market their brands. With years of experience creating successful digital marketing content, Tyler is a master of video production, motion graphics, production management, and client management.
Tyler believes everyone has a story to tell, and his mission is to help bring those stories to light. He knows the most powerful way to do that is through visual mediums. This is why Dark to Light is the perfect partner for CourseCREEK to serve our clients.
Tyler and his team dig deep to listen for the story that needs to be told, getting to know the business intimately and talking to those whose lives have been changed. Once the heart of the story is discovered, the team begins the pre-production process, working closely with clients to develop the story that will be told and deciding on the main plot points that express the story's purpose.
JEFF

 

COBB
Corporate L&D Advisor
Jeff Cobb is a seasoned entrepreneur with more than two decades of experience in the online education business. After serving as senior vice president of business development for Quisic, the e-learning partner of choice for the top 25 business schools, Jeff successfully launched, grew, and sold his learning management system and online course business, Isoph. He then co-founded Tagoras, the parent company of Learning Revolution, where he helps organizations and companies maximize the reach, revenue, and impact of their learning businesses.
Jeff is the author of multiple books, including Leading the Learning Revolution: The Expert's Guide to Capitalizing on the Exploding Lifelong Education Market, and speaks and writes regularly on the connection between learning, innovation, and transformation for both businesses and individuals. His website, LearningRevolution.net, helps readers worldwide learn about the eLearning industry.
HERO
Guardian of Client Satisfaction
Hero looks after CourseCREEK clients to ensure a successful outcome. When he sets his sights on any challenge, he goes after it, especially CourseCREEK client satisfaction.
In this picture, we witness the moment Hero identified a client issue that must be resolved!
In Hero's free time, he enjoys Tuna Fridays, cat TV, making biscuits, lying by the fire, and mercilessly hunting mice, birds, and rabbits in the hills of Sun Valley, Idaho.