CourseCREEKHub Lead Generation
The ultimate lead generation and appointment setting ENGINE designed for any business that needs DONE-FOR-YOU leads and appointments.
Get Started Now
The Lead Generation & Appointment Setting ENGINE
Capture, nurture, and convert leads into prospects, then discovery calls, and then new clients.
Our automated funnels empower you to engage and convert interested prospects into satisfied customers effortlessly.
CourseCREEKHub is a hosted (SaaS) lead generation platform that automatically captures, nurtures, and converts leads into sales calls and new business.
Build Landing Pages Quickly
Capture Leads with Opt-In Forms
Automated Follow-Up Emails & Texts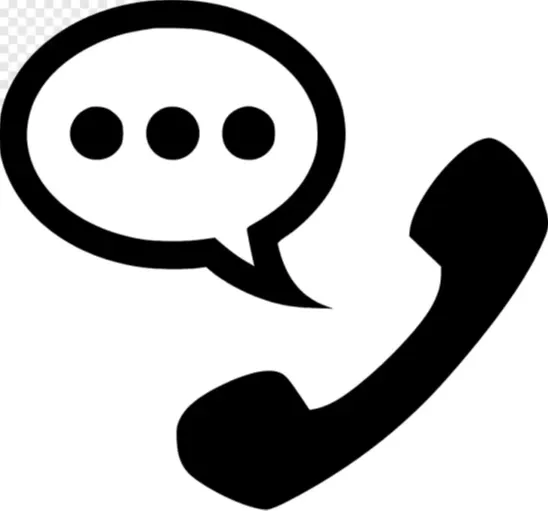 Missed Calls Texted To You
CourseCREEKHub stands out from other CRM and lead generation platforms due to several distinctive features:
Built for Lead Generation
CourseCREEKHub is designed to automatically capture, nurture and convert leads into confirmed appointments and new sales. It offers functionalities to support any company's lead generation and client management efforts.
All-in-One Solution
CourseCREEKHub combines sales, marketing, and automation into a single platform. This eliminates the need for multiple tools or platforms, streamlining your workflow and saving time and effort.
CRM Sales Pipeline
CourseCREEKHub offers robust lead management capabilities, allowing you to organize, track, and prioritize leads effectively. You can easily segment and personalize your communications, ensuring targeted and meaningful interactions with your prospects.
Intuitive User Interface
CourseCREEKHub provides a user-friendly interface that is easy to navigate and understand. Even if you're not tech-savvy, you can quickly adapt to the platform and make the most of its features. It is all customizable.
Personalized Engagement
CourseCREEKHub empowers you to personalize your interactions with leads at scale. It offers dynamic content customization, allowing you to tailor your messages and offers based on individual lead preferences, increasing engagement and conversion rates.
Workflow Automation
CourseCREEKHub automates repetitive tasks and workflows, saving you time and effort. You can set up automated follow-ups, appointment scheduling, and lead nurturing sequences, ensuring consistent and timely communication with your prospects.
80% of businesses miss opportunities due to limited time for proper follow-up. courseCREEKHub will remedy this problem. Guaranteed.
Get Started Now
LinkedIn
Lead Generation
Our LinkedIn program reaches out to your perfect client profile seeking your services, and it does so in an authentic way that builds trust.
Get Started Now
Personal outreach that results in real, genuine connections.
We will target your perfect client profile, ensuring connections with the most relevant prospects. Create a campaign, turn it on, and build trust leading to prospects sharing their needs with you.
Add to your sales strategy an approach that truly gets you in front of the right people with authentic connections.
Our LinkedIn Software has connected us with new clients for years. Undoubtedly the best on the market, it is now available for you.
Get The Most Out of LinkedIn
LinkedIn is the worlds leading business networking community. With over 700 million subscribers and in over 200 countries, it is the premium marketplace to find like-minded business professionals. You MUST be on LinkedIn to grow your business.
Presicion Prospect Filtering
We leverage real data filters from Sales Navigator to drive your results. We will help you create targeted campaigns that put you in front of the right people for your services. Then you will reach out via our chat user-interface to make genuine connections.
Custom Email Sequences
Email sequences nurture genuine interest in your services. Utilize our copywriters to craft your emails or choose from proven templates and you will yield results. Let the emails grab attention, while you focus on building trust and getting meetings.
Campaign Management
When a prospect engages, the sequence automatically pauses, allowing you to step in and have a genuine conversation. Links to each prospect's profile page and contact information, provide everything you need to research your prospect.
Increase Your SSI Score
SSI is the LinkedIn Social Selling Index. A high SSI score gives you more platform visibility, increased credibility status, more lead generation features on Sales Navigator, and access to the private LinkedIn Marketplace to be eligible to receive private proposal requests.
Account Management
Our LinkedIn specialists provide support throughout the process. They will onboard you, write sequences, and help build your campaigns. Your LinkedIn lead generation specialist will be there to help you get up and running quickly.
Combine automation to ease the grind of prospecting while enabling you to establish trust and credibility through a convenient dashboard.
Get Started Now
Why courseCREEK LinkedIn Lead Generation?
No More Prospecting:
Harnessing the capabilities of "bots" for early prospecting yields remarkable benefits. They automate repetitive tasks and allow you to focus on high-value activities. They qualify prospects for you, repetitiously send emails, create connection requests, and follow up, giving you time to engage in authentic conversations when the "human" takes over. This combination of automation and personalized engagement is unmatched by any other strategy.
70% Increase In Activity 
Studies and experienced users have reported that our LinkedIn software can increase efficiency and growth in the sales funnel by 30% to 70% or more. This means that, on average, using automated sequence software can save up to 70% of the time and effort required for manual outreach, allowing users to focus on more critical aspects of their business or engage in meaningful conversations with prospects.
Customer Service & Bundled Lead Generation
At courseCREEK, our dedicated team ensures everything will be set up and executed flawlessly. What sets us apart is we offer not just one but two powerful offers: courseCREEKhub.io and courseCREEK LinkedIn Outreach. With both solutions combined, you'll have the ultimate lead generation powerhouse conveniently provided by a trusted partner. Experience the full potential of lead generation with courseCREEK's comprehensive suite of lead generation services.